Remembering Fairfield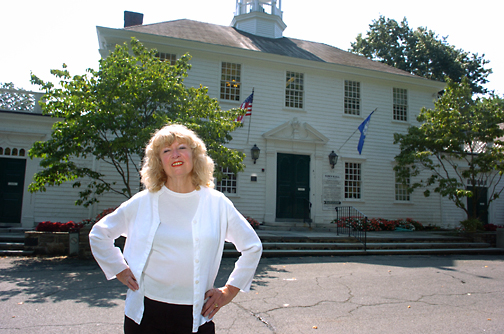 Rita stands in front of Fairfield's Old Town Hall, the site of the original courthouse, first erected in 1720. The building was restored to its original eighteenth century form by local architect Cameron Clark in the mid-twentieth century. Today it is an annex to the seat of government at Independence Hall erected in 1979.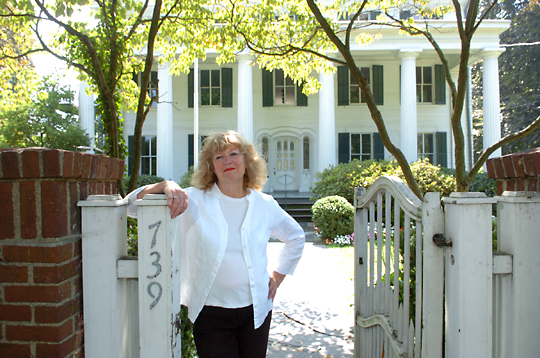 Rita stands in front of the Burr Homestead. In the 1700s, Peter Burr, chief justice of the colony, built the first house on the site. On August 28, 1775 it was the setting for the wedding of John Hancock, president of the Continental Congress, to Dorothy Quincy, daughter of patriot Edmund Quincy. On July 7, 1979, the British burned the house. In 1793, Daniel Dimon, a carpenter-architect, built a new house on the site. In 1830s Obadiah W. Jones purchased the home and renovated it to its current Greek revival style.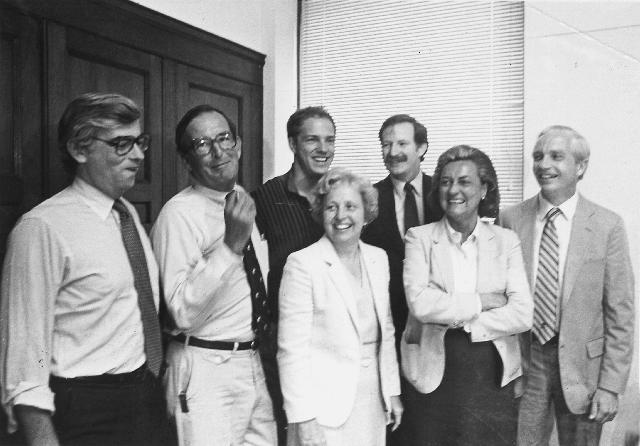 Jeff Keith, third from left, is surrounded by the Connecticut Congressional delegation at the Capitol in Washington, D.C. in 1984. Joining Keith, from the left are U.S. Senator Christopher Dodd; and U.S. Representatives, Steward McKinney, Nancy Johnson, Bruce Morrison, Barbara Kennelly and William Ratchford. Keith stopped at the Capitol during his "Run Across America." Keith was only twelve when doctors discovered he had bone cancer and he had to have his leg amputated above the knee. He was fitted for prosthesis and resumed his participation in sports. He went on to Boston College where he played first-team goalie on the varsity lacrosse team. After graduation in 1984, he attempted something he'd long dreamed of doing; he became the first amputee to run across America.
---